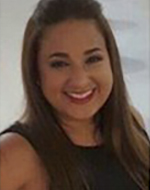 Instructor:
Jaritza Correa, Bcom
Lesson duration:

2 Days

Starting:

June 20 & 21, 2018

Time:

6.00 pm - 9.00 pm

Language:

English

Location:

Advance HR Group Training Center ( Wayaca 31-A)
Innovation in Marketing
In a changing society, marketing innovation is vital to remain competitive. Discover your marketing efforts, improve conversion rates, secure better market share and learn about the innovations that are driving digital marketing success. This interactive workshop provides guidelines in the commercial aspects of innovations, both in small entrepreneurial firms and large established companies. It explores the challenges faced by marketers, business managers and consultants in conceiving and bringing innovative new products or services to market with case studies, discussions and practical work.
What will you learn in this interactive workshop:
Defining marketing for the new realities
Managing a holistic marketing organization
Manage effective digital communications in organizations
What technology will change marketing the most in 2018?
Who is the target audience?
This workshop is intended for any individual who is interested in marketing innovation
This workshop is intended for marketers, business managers and consultants
This workshop is intended for business owners, startups and for public and private organizations
Location: Advance HR Group Training Center ( Wayaca 31-A)
Register for this course