Advance HR Group is
An all-round service agency active in the broad area of Human Resources.
job openings
Corporate Executive Assistant
Challenging position of Corporate Executive Assistant for dynamic and growing company in the financial services sector (Aruba).
Senior Purchaser
Position of Senior Purchaser with large retail/wholesale company in Aruba.
Are you a professional looking for a new challenge?
Find your ideal job within Accountancy, Administratief, Business, Finance and take your career forward.
Learning & Development
upcoming workshops & courses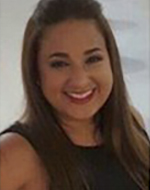 Discover your marketing efforts, improve conversion rates, secure better market share and learn about the innovations that are driving digital marketing success.
2 days
Start June 20 & 21, 2018
6.00 pm - 9.00 pm
AWG. Closed