Gradar gets job evaluation ready for the 21st century
We have many years of experience in assisting organizations in the process of job description,  job evaluation and salary grading. As per 2018 we are a licensed partner for the new gradar system.
Gradar is an analytical, point factor based job evaluation system. The system was developed for today's requirements of agility, transparency, fairness and ease of use. gradar comes with a future proof set of factors and career paths.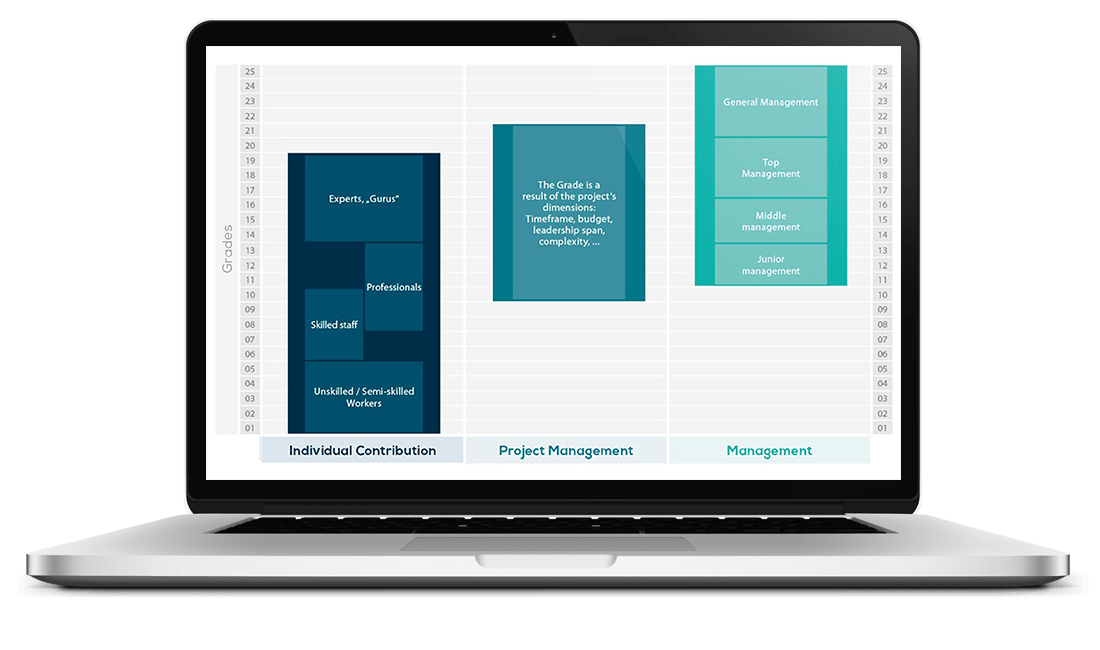 Job grading with gradar is done within three dedicated career paths:
People Management
Management positions have their emphasis on disciplinary management of employees and organizational units as well as budget responsibility. Their achievements are typically of an indirect nature through leadership, promotion, support and motivation as well as functional use of the resources available to achieve goals.
Project Management
Core objective of project managers is the management of projects by coordinating, planning and distributing personnel, resources, budgets, etc. in the context of time-limited one-time projects (products or services).
Individual Contribution
Position holders contribute mainly through the application and development of specific skills. Employees contribute typically individually or as members of an organizational unit. The responsibility may extend from the execution of individual tasks of an unskilled worker to the technical management of a discipline as an expert. Disciplinary leadership does not belong to the core tasks.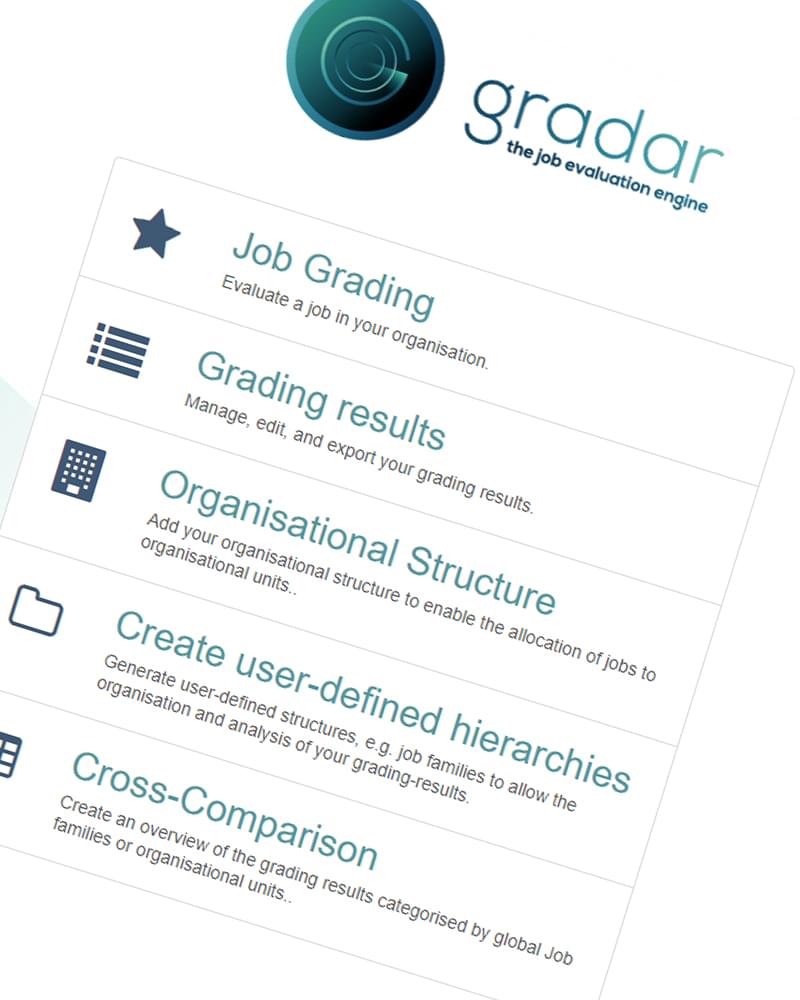 Ease of use
Intuitive user interface
Clean and neat responsive design
Fast and easy setup
Secure and straightforward access management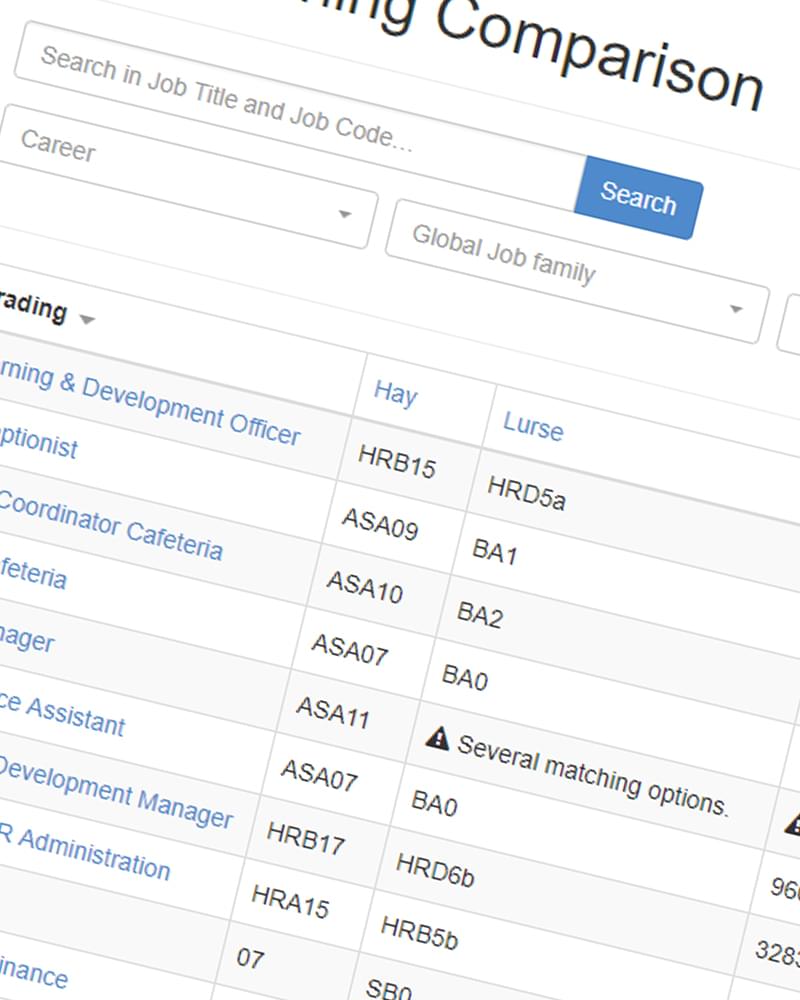 Compatibility
>100 global job families
Automated job matching to major compensation surveys
Strong correlation with other job evaluation and grading systems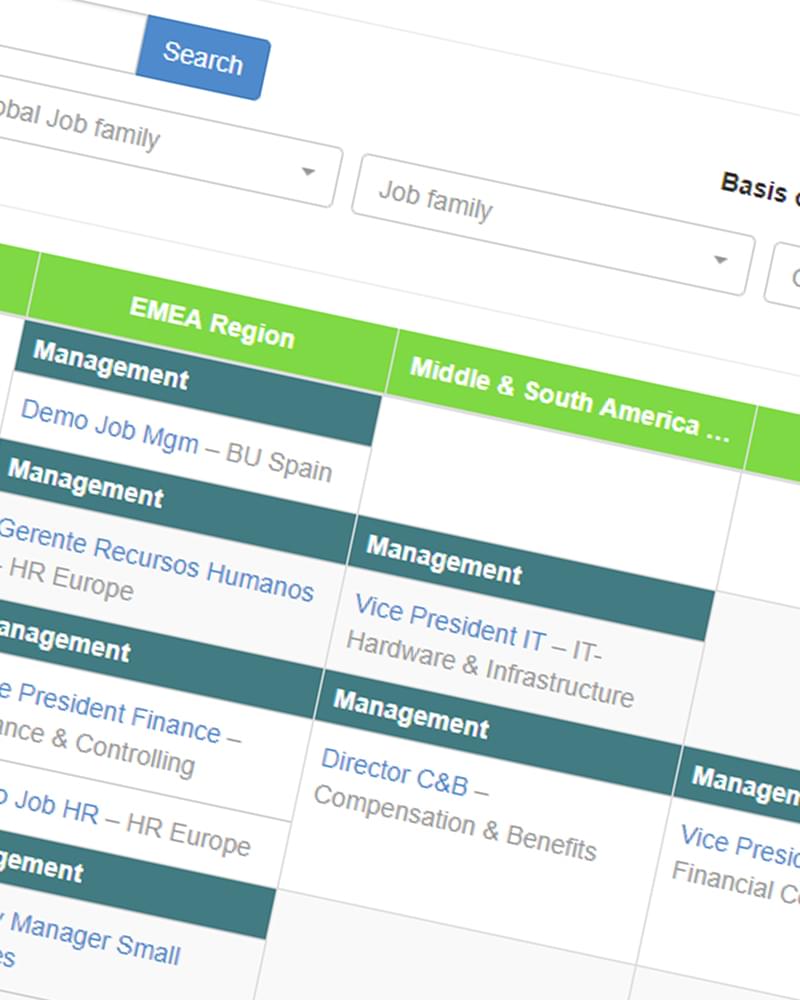 Results
Real time cross comparison
One click .xlsx & .csv exports
Up to 4 user-defined variables to cluster jobs
Comprehensive filter options
About Gradar

gradar provides consistent and objective results on all job levels, from unskilled workers to strategic experts, from project to people managers as it follows a strict requirements based approach. One of gradar's key characteristics is this qualitative approach to job evaluation. By providing clear factor definitions and distinctive verbal level descriptions, the evaluation process is comprehensible for everybody involved and provides a high level of objectivity.
The choice of factors makes gradar the ideal tool to evaluate positions in organisations of all sizes in all industry sectors, public or private. gradar's job matching module is a major timesaver for all compensation professionals. Over 100 global job families allow for the translation of the grading results into job codes from numerous compensation surveys.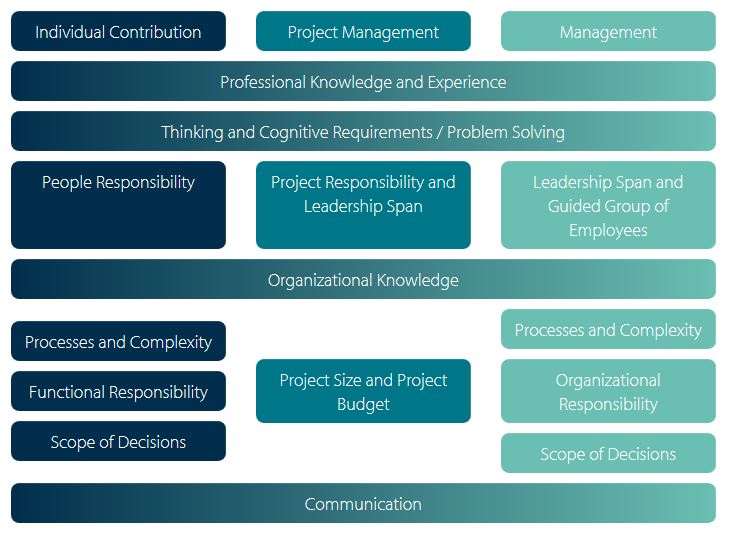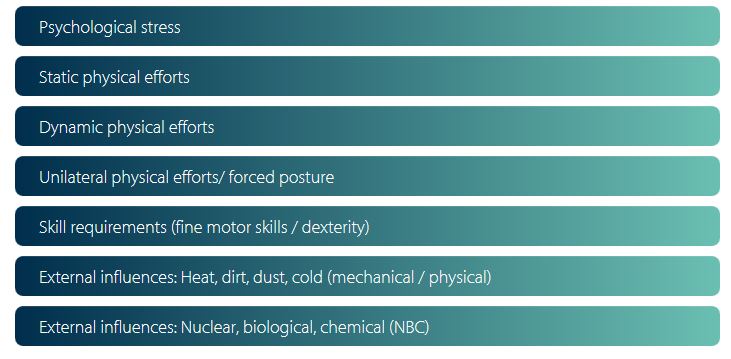 To ensure full compliance with e.g. local equal pay laws / pay equity acts, gradar provides an optional module for the evaluation of working conditions. This module can be customized and provides the data basis for fair and transparent allowance payment practises.
The software is available in 10+ languages such as English (UK & US), Arabic, Dutch, French, German, Russian, Spanish and Turkish at no extra cost and has been implemented in scores of organizations across the globe.
Interested? Please go to www.gradar.com for a free demo or contact us for a presentation on how gradar can work for your organization.