Advance HR Group is
An all-round service agency active in the broad area of Human Resources.
job openings
Directeur Financiën
Zware functie van (Statutair) Directeur Financiën bij grote non-profit organisatie in Aruba. Gedegen ervaring en leiderschapskwaliteiten zijn vereist.
Manager Bedrijfsvoering
Veelzijdige en zelfstandige functie van Manager Bedrijfsvoering bij grote non-profit organisatie in Aruba.
Are you a professional looking for a new challenge?
Find your ideal job within Accountancy, Administratief, Business, Finance and take your career forward.
Learning & Development
upcoming workshops & courses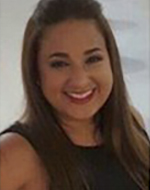 Discover your marketing efforts, improve conversion rates, secure better market share and learn about the innovations that are driving digital marketing success.
2 days
Start June 20 & 21, 2018
6.00 pm - 9.00 pm
AWG. Closed